WHO WE ARE
---
Bioserve is a dynamic biotechnology organization primarily centered on clinical diagnostics solutions to answer vital questions about early Cancer diagnosis and Reproductive Health. We are India's leading Oligosynthesis service provider and have a strong foothold in Molecular services as well. With 20+ years of excellence in offering quality services to major academic institutions and clinical diagnostic labs, we have established a great customer base across the country. Bioserve has recently been acquired by the Reprocell Group (a JASDAQ listed company), headquartered in Japan with corporate offices in the Europe, USA and India. Through the acquisition, our capacities are further expanded and strengthened for a plethora of services like nucleic acid processing, classic sanger sequencing, advanced next generation sequencing, gene expression analysis, genotyping etc.
Message from our CEO
---
REPROCELL is going to continue challenging the new horizon of the ES/iPS cell business as a pioneering company.
REPROCELL is a biotech company that was established in 2003 on the basis of technologies developed by Professor Nakatsuji (who had established the first human ES cells in Japan in that year) at Kyoto University and Professor Nakauchi at Tokyo University. The first human ES cells were established at Wisconsin University in 1998, and the first human iPS cells were established at Kyoto University in 2007. Human ES/iPS cell research is still in its early stages, but it is expected to lead to the next generation of life science businesses such as regenerative medicine, tailor-made medicine, and drug development support.
REPROCELL has been playing a pivotal and pioneering role in the ES/iPS cell business by starting to commercialize culture media for human ES/iPS cells in 2005, the world's first cardiomyocytes derived from human iPS cells in 2009, and the world's first neurons derived from human iPS cells in 2010. We will continue expanding our business in the field, including the development of culture reagents, stem cell-based drug development support technologies, and tailor-made medicine.
REPROCELL's company policies are "customer centeredness," "faith and trust," and "a frontier spirit." We believe that the company can exist only by providing value to customers and contributing to society. Toward this purpose, REPROCELL places emphasis on faithfully and bravely taking up new challenges. Through our business, we will contribute to the health and happiness of people worldwide.
Chikafumi Yokoyama
Chief Executive Officer
REPROCELL, Inc.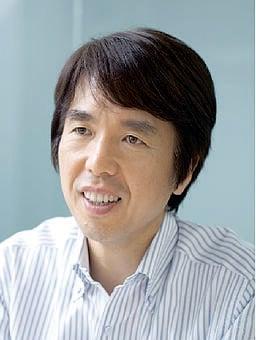 Chikafumi Yokoyama, Ph.D.
Chief Executive Officer
Dr. Yokoyama joined REPROCELL Inc. in 2004 as a general manager of business development, a year after the formation of the company. Since 2005 he has been the Chief Executive Officer during which time he raised investment funds, arranged the initial public offering, and managed several global corporate acquisitions. Prior to REPROCELL, Dr. Yokoyama worked as an RandD Leader for Sumitomo 3M, a subsidiary of 3M Corporation. And earlier, for a period of nearly 8 years, he was employed in McKinsey and Company Inc. as a management consultant. Dr. Yokoyama received his Ph.D. in chemistry from Tokyo University in 1996.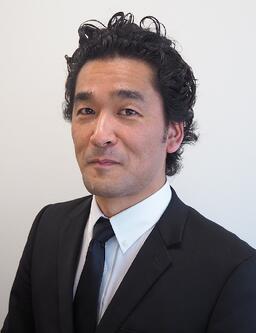 Daisuke Usui
Chief Operating Officer, REPROCELL
CEO, Bioserve Biotechnologies India
Mr. Daisuke Usui has global experience in key business position of medical and biotech companies in mature and emerging markets. His diverse background includes various roles managing finance, sales and marketing, supply chain, and launching new products. Prior to joining REPROCELL, Daisuke was responsible for sales and commercial activities in Asia Pacific with HOYA Surgical Optics, in addition to being an executive manager for its subsidiary in India. Daisuke holds a bachelor of arts (International Studies) from Tsukuba University (Japan).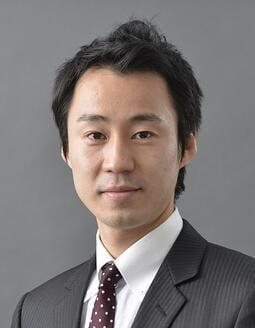 Shigetomo Akano
Chief Financial Officer
Mr. Shigetomo Akano has 16 years of financial and accounting experience in Japanese Manufacturing company and BIG4 accounting firm before joining REPROCELL. He worked at Panasonic for 7 years. Meanwhile, he got certifications of Japan and US CPA. Thereafter, he worked at PwC as a manager for 9 years. He has extensive experience in accounting such as Treasury Management, Cost Accounting, Business Plan, Consolidated Accounting and Tax Return, Audit and Accounting advisory regarding cross-border M&A transaction and capital markets. Shigetomo holds a Bachelor of Arts in Policy Management, Keio University (Japan) in 2005.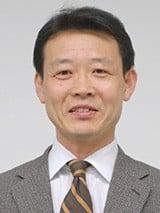 Yoshiyuki Yamakawa
Director
Mr. Yamakawa has been a non-executive director of REPROCELL since 2008. He is the CEO of HIBIKI Partners, a consulting company, and a BOD member of some listed companies. Having graduated from Waseda University in economics, he started his career as a venture capitalist at Nippon Life Insurance. After experiencing directorship of corporate planning at Innotech Corporation, Mr. Yamakawa joined Sosei Co. Ltd. in 2001 and succeeded in its IPO and MandA as a representative executive officer and CFO.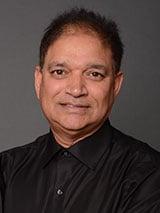 Rama Modali
CEO, REPROCELL USA
Rama Modali is currently the Chief Executive Officer of REPROCELL USA, Ltd. He was the original founder and former President of Bioserve USA, which was acquired by REPROCELL in 2014. Rama has been contributing to the improvement of human health for almost 30 years by providing researchers around the world with access to human tissue samples from diseased donors, clinical collections, and molecular biology services. With a vast international clinical network to leverage, he continues to drive the company's successful growth under the REPROCELL umbrella through international expansion and the provision of cutting-edge scientific applications to support biomedical research. Prior to founding Bioserve, Rama was employed at the National Institutes of Health and National Cancer Institute. He has over 32 peer-reviewed research publications.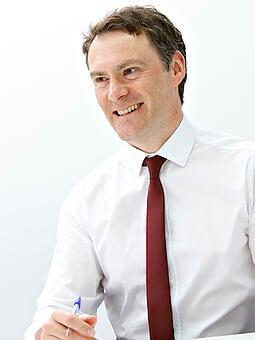 David Bunton, Ph.D.
CEO, REPROCELL Europe
Dr. David Bunton is CEO of REPROCELL Europe, a life sciences company based in Glasgow, UK, and a subsidiary of REPROCELL Inc. Having founded a human tissue assay service company (Biopta Ltd.) in 2002, Dr. Bunton later took over as the CEO of the conjoint REPROCELL Europe business after the acquisition of Biopta by REPROCELL. The company remains focused on the use of human fresh tissues, 3D models and the use of iPSCs to better characterize drug efficacy and inter-patient variability in drug responses. Previously a Lecturer at Glasgow Caledonian University, David has numerous publications in physiology and pharmacology to his name and is a respected opinion leader in the use of human tissue for drug discovery. He chairs the Scottish Lifesciences Association's special interest group in precision medicine, is a member of the NC3Rs/MHRA working party on human tissues in safety pharmacology and is an advocate for the wider global use of human cells and tissues in drug development.